About the FUN project
What is the FUN project?
The FUN project is a Research England UK Research and Innovation funded academic research project designed to create educational games for children and young people who have physical disabilities. The project is a partnership between Bournemouth University and Livability Victoria School in Poole, Dorset, UK. FUN stands for Feeling the UNfelt: Assistive Technology accessible digital environments with a haptic interface. The FUN project will run from July 2020 until July 2022.
The aim of the FUN project
The FUN project aims to help address the current lack of (freely) available accessible software resources for children and young people who have physical disabilities, specifically with a focus on learning about the physical world through game-play and electronic artificial sensation devices (haptic feedback).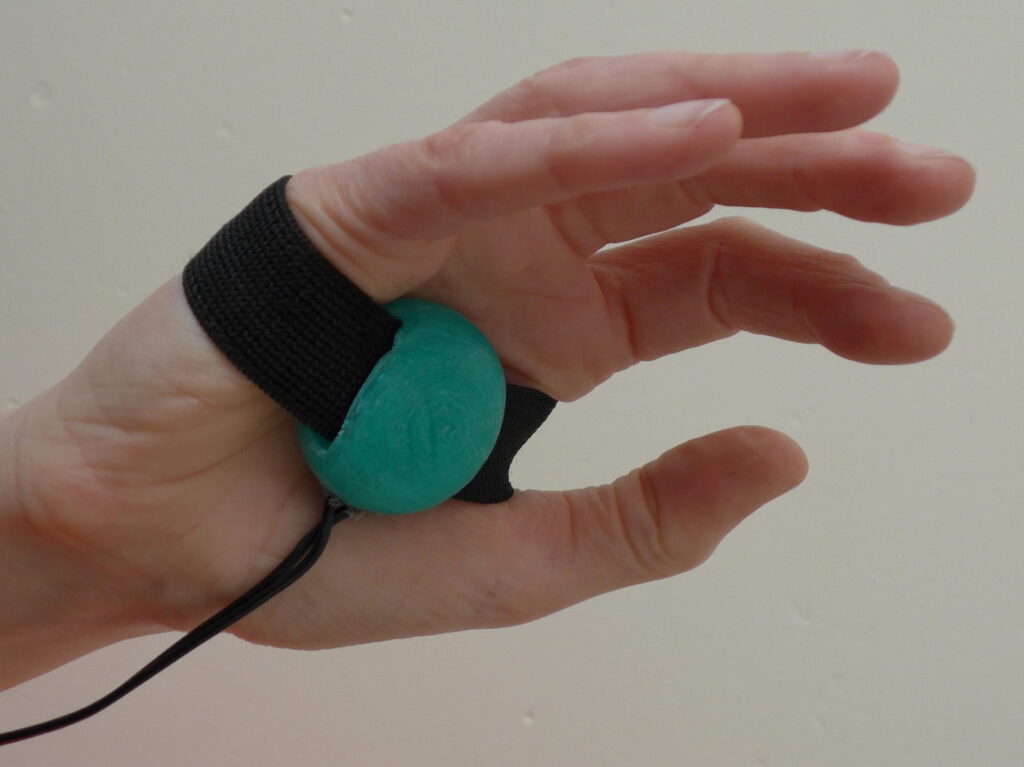 The project is creating educational computer games which will help children who have limited mobility to learn about the physical world. Physical or tactile (touch) feedback will be provided by specially made electronic devices which attach to the hands and are known as haptic feedback devices. The child, using their preferred access method, moves a character, such as a ball or police car, around a grid-based 'play area' popping balloons or collecting fuel cans. When the character collides with a boundary or game object, the haptic device sends a sensation to the child's hand to reinforce the in-game collision.
How could using the software benefit children and young people?
The intention of the games is two-fold: to both reveal exisiting knowledge and to develop skills in the following areas:
Directional language: Forwards, towards, left, right, diagonal;
Spatial awareness: The location of the character in space and the position of objects relative to each other;
Understanding of the properties of objects such as solid boundaries;
Planning and problem solving skills: Devising strategies for solving problems and then carrying out a plan;
Sequencing skills: Carrying out a task that has a number of stages;
Ability to learn and play: Playing both alone and with others;
Transferable skills: The skills developed within virtual 3D environments may transfer to real world applications such as controlling powered mobility;
Mirrors: Understanding the use of mirrors to locate objects;
Minimap: Using a minimap to help manoeuvre the game character.
To find out more about the features of the software and see videos and screenshots, please click this button:
---
The button below leads to a more detailed explanation of the project intended primarily for the academic community.
---